Landscape architects desert INK are set to create an indoor installation at this year's Downtown Design exhibition that blends sculpture and functionality.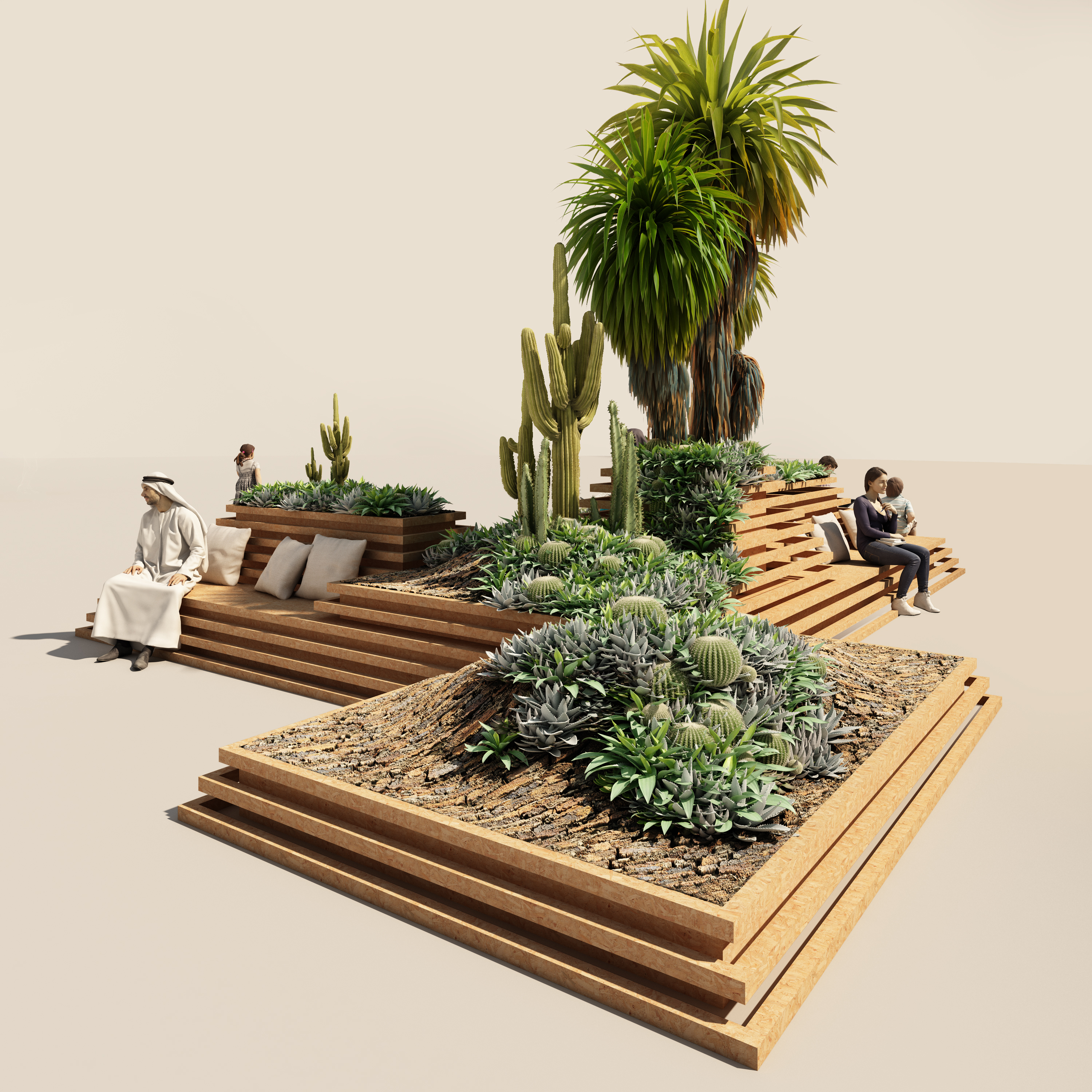 The installation, called Shifting Sands, is set to frame the F&B counters on either side, creating an indoor plaza ambiance, overlooking the Dubia Canal. 
In collaboration with Plantscapes, Shifting Sands will feature a series of staggered terraces with bursts of lush planting, presenting both a visual product as well as a functional object.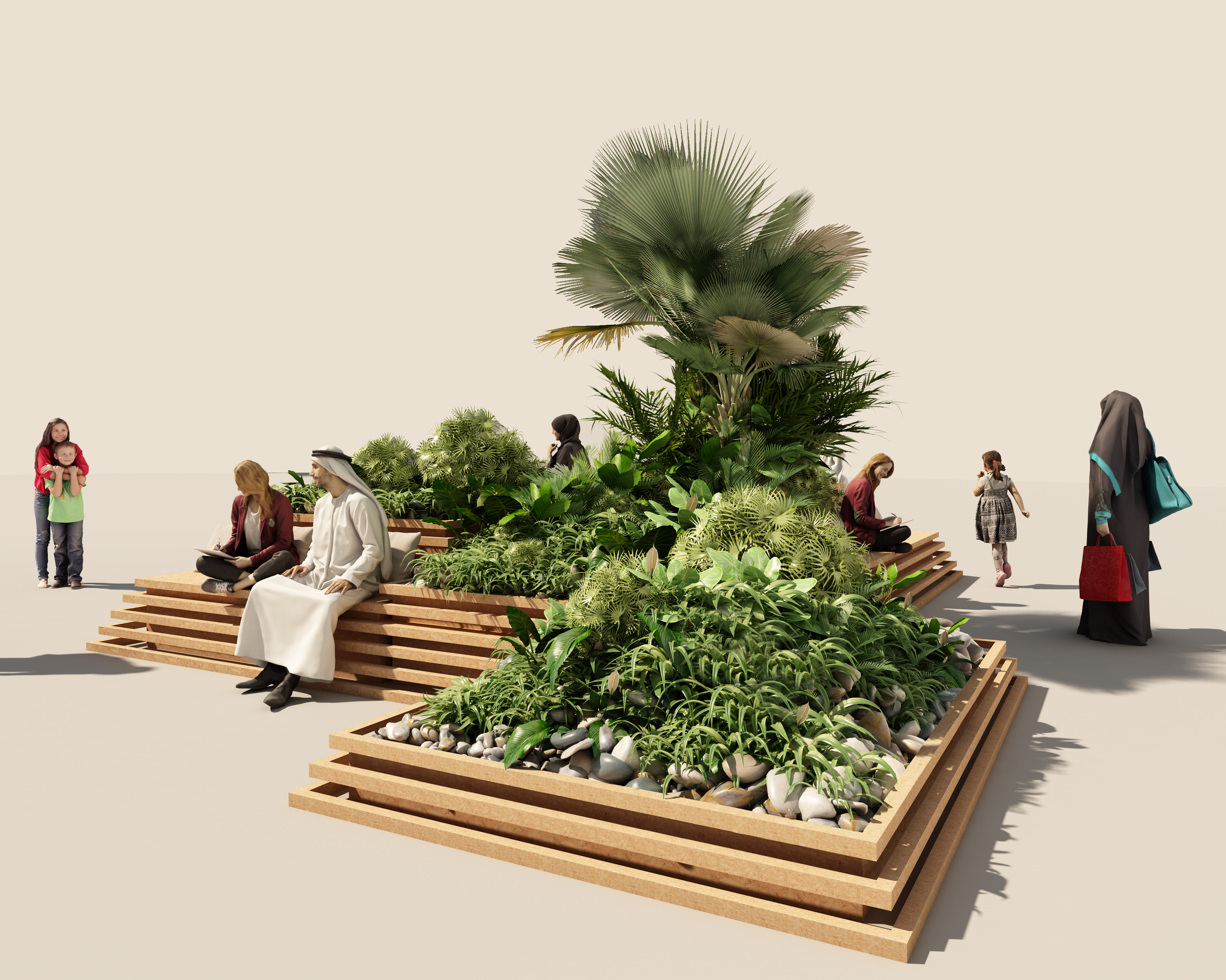 The installation aims to create a communal plaza experience and a focal point for the fair, with some terraces pushed back in certain areas to create seating benches. 
"Sustainability is a key element in our design. This being a temporary installation, we have ensured that all materials can be re-used for future projects. We aimed at creating a zero-waste installation," said Romit Chakravarty, lead designer of the project.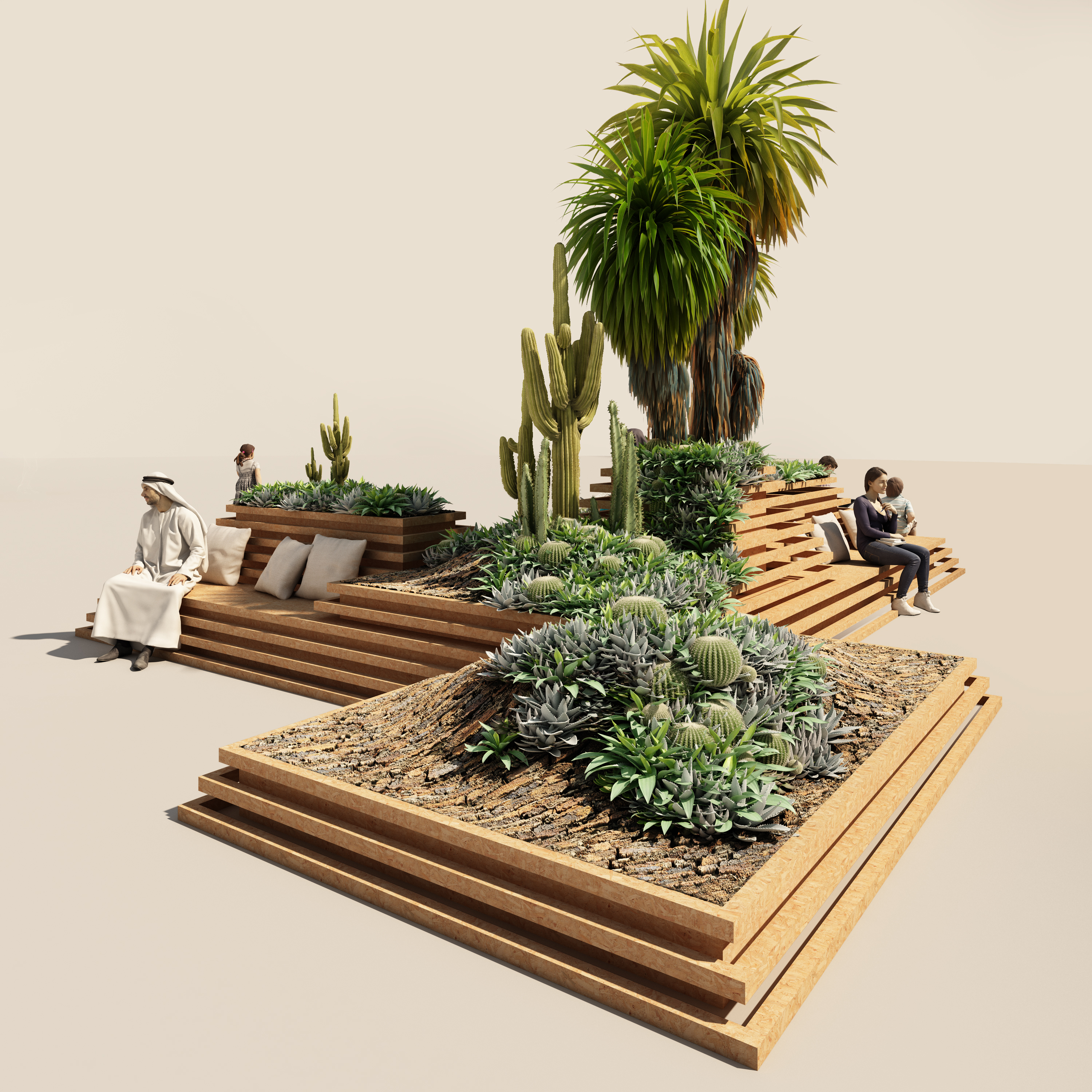 All the planting from the design will be re-planted in future projects, and all timber collected will be stored for future use. The design is kept simple and crisp to avoid wastage of material during construction.
Last year, desert INK had designed a maze-like entrance landscape for Downtown Design, combining elements of landscaping, art and architecture.